William Lifestyle | Nightlife
Saturday, July 29, 2017 @ 10:00PM
Event Description
Guest DJ William Lifestyle spins at SKY Waikiki
William Lifestyle is not your average DJ! His love of music ran so deep that he left a successful career marketing & sales to pursue his true passion of DJing. Los Angeles-based DJ, William Lifestyle quickly rose to fame and is one the city's top choice performers. The young DJ mastered the art of nightlife and celebrity entertainment, and he currently holds residencies at Hollywood hotspots, Bootsy Bellows and Hooray Henry's. In addition to his weekly residencies, William Lifestyle teamed up with Brody... read more
Guest DJ William Lifestyle spins at SKY Waikiki
William Lifestyle is not your average DJ! His love of music ran so deep that he left a successful career marketing & sales to pursue his true passion of DJing. Los Angeles-based DJ, William Lifestyle quickly rose to fame and is one the city's top choice performers. The young DJ mastered the art of nightlife and celebrity entertainment, and he currently holds residencies at Hollywood hotspots, Bootsy Bellows and Hooray Henry's. In addition to his weekly residencies, William Lifestyle teamed up with Brody Jenner, of The Hills and Keeping Up with the Kardashians fame. The two performed throughout Canada, NY, Dallas, CA, and DC and hold residencies in Atlantic City (Harrah's Pool AfterDark), ReHab LV, Foxwoods Casino Resort in CT. His career has awarded him opportunities to tour with recording artist Jay Sean to Dubai, Amsterdam, Romania, Vietnam. He's performed at the Storm Music Festival in Shanghai. William has also opened up for and performed alongside top acts The Wanted, Ne-Yo, Carnage, Aloe Blacc, Idris Elba, Sean Kingston, Warren G, Mya, and Soulja Boy, to name a few.


DRESS CODE:
(MEN) Collared shirts, long dress pants, dress shoes.
(WOMEN) Fashionable attire, heels.

Enforced Friday & Saturday nights only, from 10pm to closing. Sorry, no logo tees, shorts, slippers, sneakers, tank tops, baggy clothing, athletic wear, or baseball caps. Thanks for your cooperation!
show less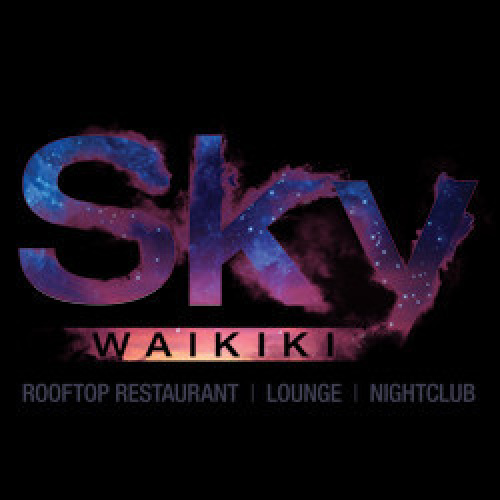 SKY Waikiki
2270 Kalakaua Ave. 19th Floor, Honolulu HA , 96815