John Akapo | Sunset
Thursday, October 5, 2017 @ 6:00PM
Event Description
John Akapo performs live

Bigg John has an "old soul" and feels like Sam Cooke, The Isley Brothers, Marvin Gay, Bill Withers, Hall and Oates and so many others are the foundation of every song he decides to cover no matter what genre he pulls them from. As a young guitarist and singer who grew up in the era of West Coast Gangster Rap and Alternative Rock his influences also range from Nirvana to Metallica to N.W.A. and Boo Yaa Tribe and everything in between. Having also spent time in Kentucky as a young adult, Bigg John became fascinated with the Blues, Country music, and... read more
John Akapo performs live

Bigg John has an "old soul" and feels like Sam Cooke, The Isley Brothers, Marvin Gay, Bill Withers, Hall and Oates and so many others are the foundation of every song he decides to cover no matter what genre he pulls them from. As a young guitarist and singer who grew up in the era of West Coast Gangster Rap and Alternative Rock his influences also range from Nirvana to Metallica to N.W.A. and Boo Yaa Tribe and everything in between. Having also spent time in Kentucky as a young adult, Bigg John became fascinated with the Blues, Country music, and Southern HipHop as well so it's normal for him to go from a cover of "Folsom Prison Blues" to Ice Cubes "Today Was a Good Day" in the middle of a live performance. Bigg John also enjoys taking today's hit songs and putting his own twist on them giving his audience a truly one-of-a-kind experience.

As a professional solo musician, he has learned how to build and create
entire songs (live) through the use of a multi loop station and vocal effects processor enabling him to captivate an audience and keep them guessing about what's coming next. There are many professional "loopers" in Hawaii, and Bigg John is proud to be making a name for himself as an up and coming artist among them.

*Live-viewing space is limited on a first-come, first-serve basis. Limited screen-viewing space is also available.
show less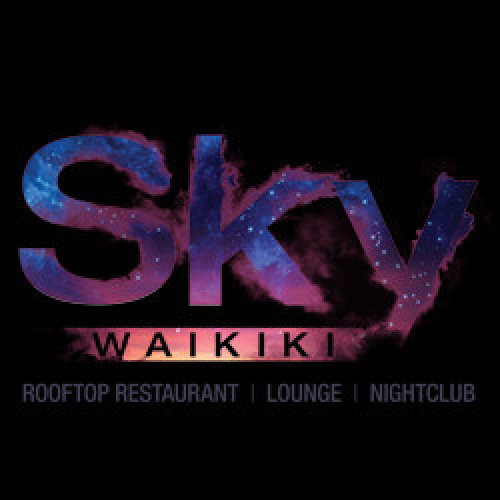 SKY Waikiki
2270 Kalakaua Ave. 19th Floor, Honolulu HA , 96815